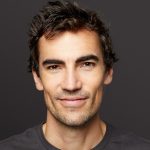 Aleks Baruksopulo   
AUTHOR | PODIATRIST
Running, Sports & Exercise
Experience
Author – The Runner's Foot Guide – Feet, Shoes, Myths and Tips.
30,000+ patient consultations
15+ years experience in Sports, Running and General care
Trusted GP and Specialist referred to Podiatrist
Previous specialty running shoe store owner – The Podiatry Shoe Lab, Brisbane
Previous Podiatrist for the RUN101 Workshops at POGO Physio, Gold Coast
Level 2 Accredited Athletics Australia Recreational Running Coach
Two university degrees – Podiatry and Biomedical Science (Anatomy, Physiology & Pharmacology)
Member of the Australian Academy of Podiatric Sports Medicine
Member of Sports Medicine Australia
Previous Sports Team Experience
Norths Devils Rugby League Seniors (Brisbane)
Wilston-Grange AFL Seniors (Brisbane)
GPS Rugby Union Juniors & Seniors (Brisbane)
Brisbane Roar Soccer Juniors & Seniors (Brisbane)
Aleks Baruksopulo graduated with his Biomedical Science Degree in 2001 and his Podiatry degree in 2006.  Since graduating he has only ever worked within Sports Physiotherapy & Sports Medicine Clinics and has performed over 25,000 patient consultations within this setting.
Aleks has experience in all areas of Podiatry care but his main background is treating sports & running injuries of the feet, recommending running shoes and implementing foot & lower leg strengthening exercises for rehabilitation as well as to reduce the risk of running injuries returning.
His passion is returning similar minded running and sports individuals back to full sports & running health.
He initially gained his sports, running and soft tissue injury rehabilitation experience working within, and eventually becoming a partner of Allsports Podiatry that practices within the Allsports Physiotherapy and Sports Medicine clinics across Brisbane and the Gold Coast.
He also co-owned a running shoe store, The Podiatry Shoe Lab, where he gained invaluable experience recommending and fitting running shoes.
He currently runs SportsMed Podiatry continuing to work within Physiotherapy & Sports Medicine clinics across the Gold Coast and has done so since 2014.  He made the move from Brisbane after meeting his now (wonderful!) wife and loves the healthy lifestyle the Gold Coast promotes.
His special interest within Sports & Exercise Podiatry practice include:
Rehabilitation programs for runners
Running injury management within a sports medicine team environment
Treatment and management of sports injuries of the junior athlete
Running shoe assessments and referrals
Exercise prescription including foot strength for running
Return to running programs
Shockwave therapy of plantar fasciitis and Achilles tendinopathies
Dry needling for soft tissue injuries
Over the years he has treated both recreation and professional athletes from a range of sports including:
Road Running
Surf sports
Ironman
Cross Country
Trail & Ultra Running
Triathlon
Athletics
Rugby League
Rugby Union
Touch Football
AFL
Soccer
Oz tag
Basketball
Field Hockey
Netball
Tennis
Boxing
Olympic Weightlifting
Roller Derby (Yes Roller Derby!)
Olympic Shooting (Yes Shooting!).
Sporting team experience includes being the head Podiatrist for Wilston-Grange AFL, North Devils Rugby League, GPS Rugby Union and the Brisbane Roar.
Aleks is a recreational runner himself and has always been involved in various sports especially as a junior competing in Basketball (Junior Brisbane Bullets development squad, Brisbane junior representative U14 to U20, Varsity Letterman – Mark Morris High School in Washington State, USA), Cross Country Running (Gregory Terrace Age Champion U/14, runner-up U/15 to U/17, GPS representative) and Swimming (GPS Representative).  Through his late 20s and into his 30s he competed in Triathlons, Rowing and Surf Boat Rowing.
He has also been involved in coaching Basketball at a representative level as an assistant to the Junior Brisbane Bullets, at a high school level co-directing the Basketball program at St Joseph's College, Gregory Terrace and at a junior development level for the Aussie Hoops Program.
Qualifications and Professional Development
BHlthSc. (Podiatry), BSc. (Biomedical – Anatomy, Physiology & Pharmacology)
Owner SportsMed Podiatry, Previous Partner Allsports Podiatry (Brisbane & Gold Coast)
Previous Partner The Podiatry Shoe Lab (a specialised running shoe store)
Member of the Australasian Academy of Podiatric Sports Medicine (AAPSM)
Member of Sports Medicine Australia, Member of the Australian Podiatry Association 
Previous Clinical Supervisor Podiatry Southern Cross University, Gold Coast
Level 1 Dry Needling Accreditation
Advanced Musculoskeletal Training (MUSMED) with Dr Paul Conneely,
Previous Podiatrist for the RUN101 Workshops (Run at POGO Physio with Brad Beer Running Physio)
Author – The Runner's Foot Guide – Feet, Shoes, Myths & Tips.