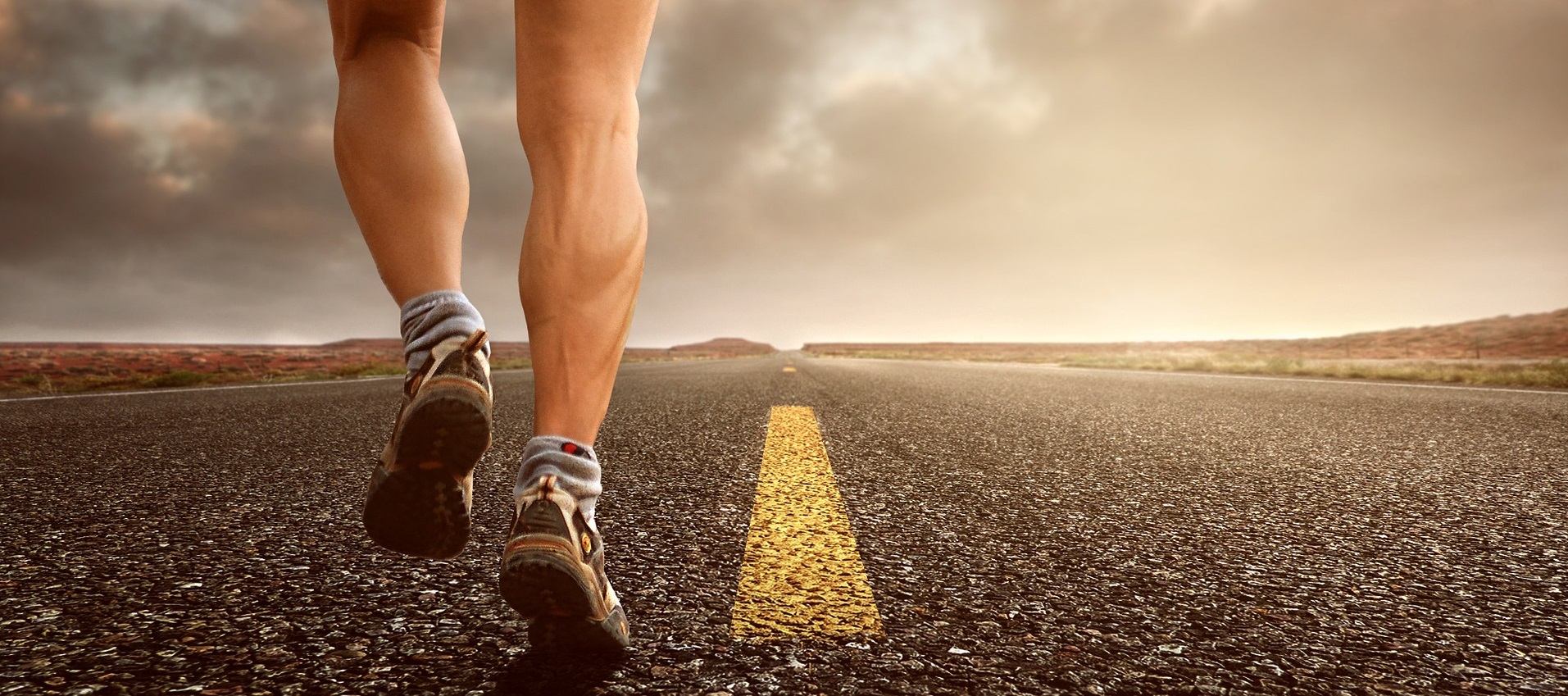 06 May

3 Sports Podiatry foot tips for dealing with last minute running injuries

With the 2019 Gold Coast Marathon weekend drawing closer and closer it can be a little stressful if you are dealing with a running injury and still trying to maintain quality sessions and kilometres. Whether you are stepping up running distance or trying to better a previous time an injury can also be a major setback in your preparation.

Here are 3 Sports Podiatry foot tips for dealing with last minute running injuries hopefully helping you make it to the start…. and finish lines and doing the best to meet your goals.
See an experienced practitioner about your injury or niggle
Seeing someone not only if there is still months out from the event but also if there is only a couple of weeks or even days from the event. Obviously the severity of the condition would need to be assessed but in some cases from a Sports Podiatry foot perspective there are various taping and padding techniques we can implement and even show you how to do that can help de-load the affected structure to keep you training or be able to make it to the finish line. Again depending on the condition various strength and stretch exercises can be given to help keep the condition at bay while you continue to run.
If there is something more serious diagnosed an experienced practitioner will be able to make the call on whether you can actually continue to run. Making a clear diagnosis on conditions such as stress fractures is important as you can only do more damage and be longer away from running if you continue.
Modifying your running and/or strength program is another aspect that may need to be addressed if you are deemed still able to run. There may be sessions that are going to better for you in terms of not increasing stress on various soft tissue. For example hill sessions place more load through your plantar fascia, calf and Achilles and may be a session to swap to another. Making sure you are getting enough rest days in especially in the couple of weeks leading up to the event is also of critical importance. On that point all the hard work is done in the months leading up to the event and you are not going to make any significant gains a few weeks out.
Wear traditional joggers with a 10mm heel pitch as much as possible (EVERYWHERE!)
I like to refer to these as medicine for your feet. By far the best shoes for you in terms of helping de-load lower limb soft tissue and placing your feet, ankles and whole lower limbs into a more efficient position especially when dealing with flat hard flooring which most of us work, live and exercise on. Even more important if you do happen to walk or are on your feet a lot for work. For example I have nurse patients that I see that will take up to 15,000 or more steps during a shift on flat hard surfaces. In my opinion each step is critical in trying to de-load affected soft tissue.
Apart from the obvious cushioning from hard surfaces that these shoes provide the 10mm heel pitch lifts your heels, shortens your plantar fascia and calf muscles as well as flexes your knees. By not allowing some of these lower limb structures to lengthen and stretch as much it can help to de-load them. We will quite commonly add in additional raises into the shoes to provide even more lift if deemed necessary to help you.
Manage your footwear
Not all of us have to luxury of being able to wear joggers everywhere. For example professional roles require a certain dress code and for ladies this may mean wearing high heels. Depending on the height of the heels this may be placing increased load on certain foot and lower limb structures. Not to mention dress shoes in general do not have very much cushioning or even structural support. In this example one way of managing footwear is to preferably wear your joggers to work and placing your heels on once in the office. If this is not possible then the next best is wearing a lower heeled casual shoe (NOT FLATS!) that mimics some of the features of joggers i.e. some kind of cushioned mid-sole, slight heel and stiffness through the sole.
For the fellas there are definitely better work or dress shoes that others. Similar rules in terms of not wearing flat shoes and choosing ones that have a cushioned mid-sole. Consider replacing old shoes with new ones as the cushioning and support may have faded especially as Men's dress shoes tend to be thin even if thought has been given in terms of support. In terms of work boots there are definitely better ones than others. We are lucky these days as there are boots that have similar features to joggers and can provide adequate cushioning and support.
The last point with managing your footwear is avoiding thongs as most are flat and place greater stress on soft tissue structures. Most are also made out of rubber and are hard on the heels and legs on heel strike. Your feet and ankles also have to work harder to keep thongs on as they are usually worn loose.
---
To book with Aleks for personalised advice & treatment
BILINGA (Southern Cross University Health Clinic) | Call (07) 5589 3252 | Wednesday 8:30 am until 12 noon
BURLEIGH HEADS (Burleigh Physiotherapy) | (07) 5535 5218 |Tuesday 8 am until 2 pm; Thursday 1 pm until 6 pm; Friday 2pm until 5pm
BROADBEACH (Raw Therapies) | (07) 5592 1341 | Tuesday 3 pm until 6:30 pm
ROBINA (Sports & Spinal) | (07) 5689 4138 | Monday 2 pm until 6 pm; Wednesday 2 pm until 6 pm
---
Aleks Baruksopulo is a Podiatrist on the Gold Coast with a special interest in Sports & Running injuries of the feet and lower limbs, he has over 13+ years of experience working in Physiotherapy & Sports Medicine Clinics and has performed over 22,500 patient consultations within this setting.
His business is called SportsMed Podiatry which consults out of Physiotherapy practices across the Gold Coast including at Broadbeach, Burleigh Heads, Robina and the SCU health clinic.
More information about Aleks.
Manifesto – Aleks's Why?
---