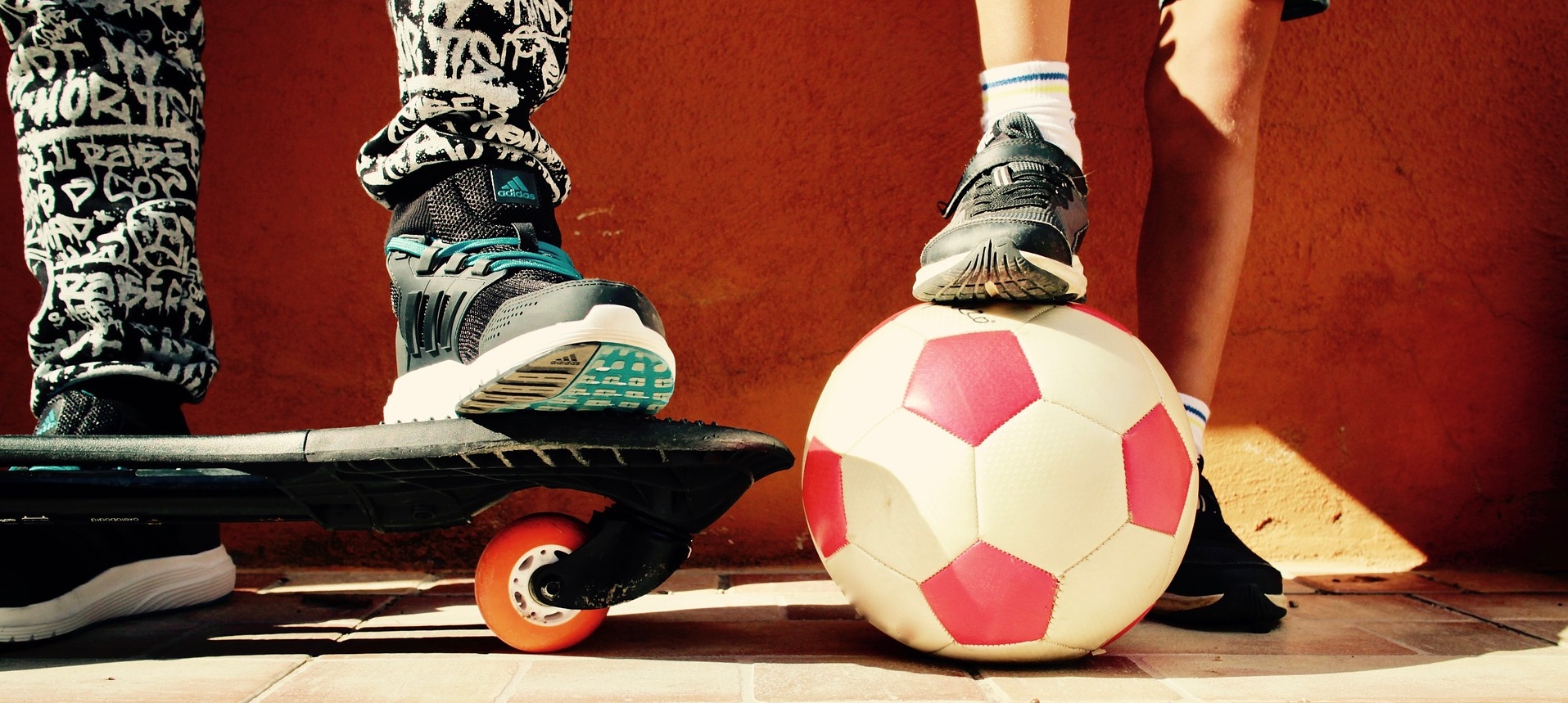 01 Mar

Children's heel pain – Sever's Disease – A common back to school condition

This is a timely blog given February/March is when GPs, Podiatrists and Physiotherapists see an influx of children suffering from heel pain most commonly diagnosed as Sever's disease.

The factors of returning to school, potentially having to be on feet more compared to when on holidays as well as the beginnings of organised sports, in particular, are big contributing factors and why we see an influx at this time of year. So what is it exactly?
What is Sever's Disease?
Sever's disease, also known by its medical term calcaneal apophysitis is an inflammation of the growth plate at the back of the heel bone (calcaneus) and commonly occurs in children between the ages of 8 and 14 years old. It is often referred as a growth condition with external contributing factors often affecting the severity of the condition.
It can cause a mild discomfort for the child although in some cases it can be in excruciating to the point of hobbling off the sporting field and/or barely being able to walk in the mornings out of bed.
The old, and still often only given advice of stopping exercise altogether and resting is not taking in consideration the whole picture of the condition and potentially hindering the time it takes for them to return to activity and sports.
Understanding as many of the contributing factors as possible is important so an appropriate treatment plan can be put in place to address these.
This blog focuses on the contributing factors and next week the treatment for the condition will be outlined in more detail.
Common contributing factors to Sever's disease include:
Growth
Growth leading to the soft tissue in the back of the lower leg becoming "strung out" and tight lagging behind the growth of the bones. Because the calf muscles, via the Achilles tendon, attaches to heel bone where the growth plate is, this places a lot of tension on the area resulting in the irritation. The other factor that comes along with growth is usually an increase in weight especially after the holidays if there is hadn't been a lot of activity compared to when in school. The child is then thrust back into school life running around at lunch and break times, during Physical Education and organised sports with up to 12.5x worth of body weight forces going through the Achilles tendon.
High Activity Levels
It is great for children to be highly active for a number of health reasons especially with the ever increasing rates of childhood obesity. A potential consequence of being highly active however is the muscles may not get adequate time to rest and recover, and therefore become tight and shortened as a result. This tightening in combination with rapid growth is a perfect formula for contributing to the onset and persistence of Sever's disease.
Hard "every day" and sporting surfaces
Due to the location of this condition on the heel bone it also bears impact when the child walks and runs. Added to the fact that most schools in Australia have hard bitumen and concrete surfaces throughout the middle of the school and surrounding areas this does not help. They are either walking between classes on these hard surfaces or playing on them during their lunch hours and break times.
Hard football fields can also play a role I find especially because children seem to get the less, well-maintained fields. Sports such as Netball and Basketball are often played on bitumen or concrete outdoor courts not conducive to helping the situation.
Non-supportive footwear
The overall options available for cushioned, supportive traditional school shoes has improved over the last 10 or so years. I find there are potentially more problems with schools whose dress codes are a little more relaxed.
In particular the very popular "skate shoe" is not ideal in helping prevent this condition because of the low heel and very flexible mid-sole. This type of shoe, or similar, puts full stretch on the calf and Achilles potentially contributing to the irritation and/or exacerbating the severity of the problem if it already exists.
As mentioned football players can be affected by hard fields but also due to the traditional design of football boots that has no cushioning and are flat from heel to toe. Similar to the skate type shoe this will place a greater stretch on the calf and Achilles tendon especially while running.
Overpronation and hypermobility
Although not always a main contributing factor we look at addressing especially in more acute presentations, over pronation (excessive rolling in) and hypermobility (very flexible) may be others factors we address in more long standing and/or re-occurring cases.
The over pronation may be occurring due to hypermobility and the reason behind addressing this is that a child's muscles and tendons may be working very hard to move the body on every step. This added up over the course of a full day at school, during morning and/or afternoon sports may contribute to excessive fatigue and tightening of the calf/Achilles complex. Functional foot taping is often used during the course of treatment to see if trying to reduce movement helps and if it does an orthotic device may be indicated.
This as well as other treatment modalities will be discussed more in next weeks blog.
---
To book with Aleks for personalised advice & treatment
BILINGA (Southern Cross University Health Clinic) | Call (07) 5589 3252 |  Wednesday 8:30 am until 12 noon
BURLEIGH HEADS (Burleigh Physiotherapy) | (07) 5535 5218 |Tuesday 8 am until 2 pm; Thursday 1 pm until 6 pm;  Friday 2pm until 5pm
BROADBEACH (Raw Therapies) | (07) 5592 1341 | Tuesday 3 pm until 6:30 pm
ROBINA (Sports & Spinal) | (07) 5689 4138 | Monday 2 pm until 6 pm; Wednesday 2 pm until 6 pm
---
Aleks Baruksopulo is a Podiatrist on the Gold Coast with a special interest in Sports & Running injuries of the feet and lower limbs, he has over 14 years of experience working in Physiotherapy & Sports Medicine Clinics and has performed over 22,500 patient consultations within this setting.
His business is called SportsMed Podiatry which consults out of Physiotherapy practices across the Gold Coast including at Broadbeach, Burleigh Heads, Robina and the SCU health clinic. More information about Aleks.
Manifesto – Aleks's Why?
---