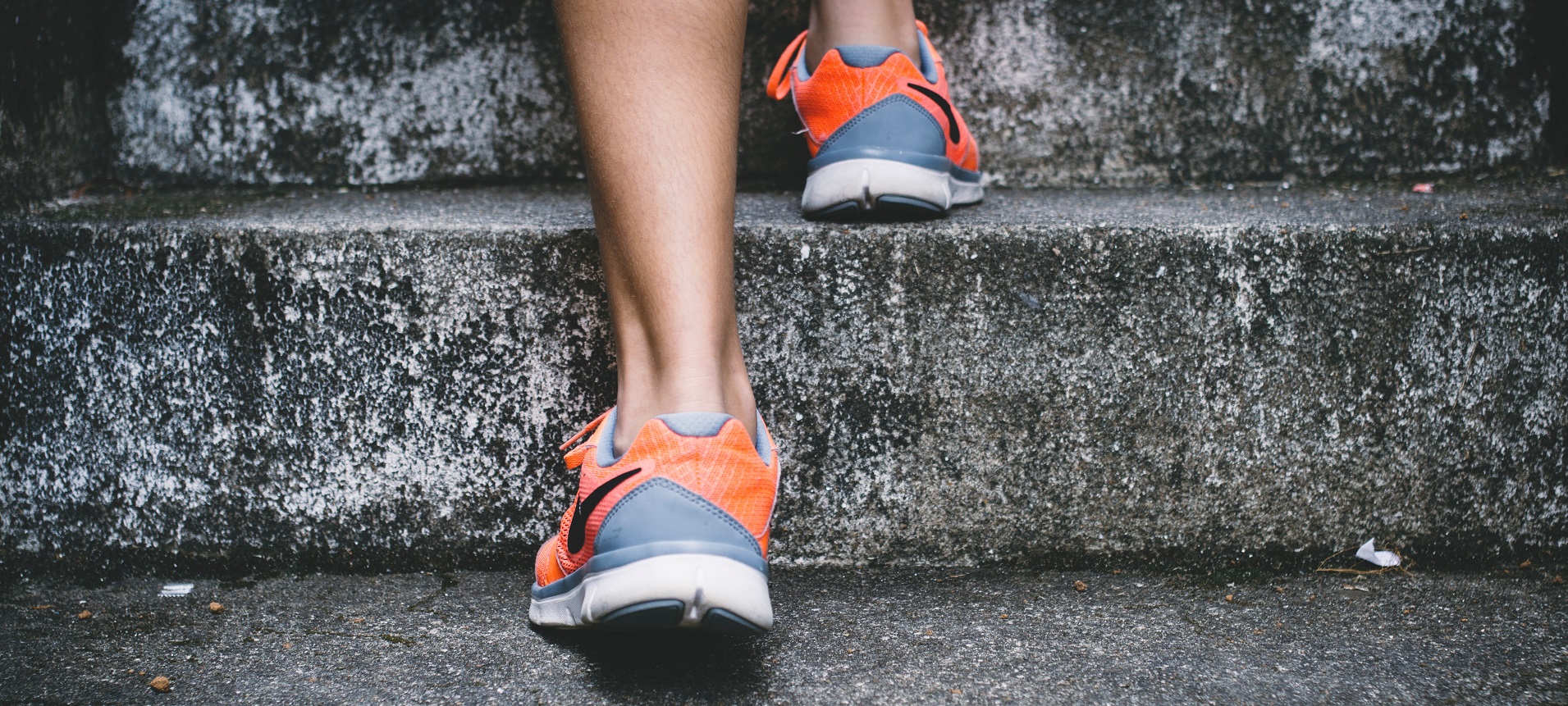 01 Nov

The Dreaded Blister!!! Prevention & Management

Blisters can stop you in your tracks…..literally!  Worse still if they are not looked after properly they can become infected and therefore stop you running for a while!

So what is the best way to prevent them and manage them if you want to keep on running?

If you talk to any long distance runner they have more than likely experienced a blister at some stage and they more than likely have their own prevention and management plans.

If you are new to running and are starting to experience blistering, below are a few considerations that can help you prevent and manage blisters.
Footwear and Socks
It starts with what you are sliding onto your feet.  Your joggers need to allow enough room for your toes to fit comfortably within the boundaries of the toe box and to allow enough room for forward drift of your foot inside of the shoe that occurs at foot strike.
A general rule is that there should be a thumb width between the longest toe and the end of the shoe to allow the shoe to curl around all the toes while still maintaining adequate grip from the heel cup of the shoe to stop the heel from slipping.
Your selection of socks is just as important because of the direct contact with your skin.  Most good running/sports socks are a blend of materials (e.g. nylon, wool) aimed at cushioning and supporting the foot as well as helping to try and prevent blisters.  They do this in a number of ways including absorbing and trapping the sweat within the socks, being breathable, adding more padding in areas most commonly prone to blisters and having material that fits firmly, yet comfortably to the different anatomical structures of the foot..
Taping
There are various taping techniques particularly for the toes that can help prevent blisters and also stop you from losing your toenails especially for those long trail runs or hikes.  The basis of the technique is to anchor the nails down and to provide less friction when the tape rubs against the next piece of tape instead of your skin.  The exact technique/s are hard to describe in words and best shown by a Podiatrist in clinic.
Gels & Pads
There are a number of products available in running shoe stores and/or chemists that can be applied to stubborn areas of blistering.  An example of a simple yet effective product is Vaseline which helps reduce friction and is relatively inexpensive.  Examples of pads that can be used especially for those blisters that have already opened are Scholl's 2nd Skin and Compeed.  Both are aimed at providing a healing environment for the blister as well as further protecting from friction.
To Pop or Not!
Ideally you would leave the blister intact and allow it to heal in its own environment.  This however can be difficult if you persist in running because the blister will eventually rupture.  In this case you can try and decrease the damage by carefully draining the blister using a sterile blade (or similar) making sure to leave the top layer intact.  You can then apply either the 2nd Skin or Compeed pads as already mentioned to protect the area.  These products last for approximately 3 days before they can be replaced.  This will minimise the amount of discomfort as well decrease the risk of the blister becoming infected while you keep on running.
Treating an Open Blister
The goal here is to promote faster healing and prevent infection.  If the roof of the blister is partially intact it may require a Podiatrist to remove the rest so as to prevent dirt and bacteria from getting caught underneath the flap.  To try and simulate normal healing in a moist, protective environment using what is called a hydrocolloid dressing such as Duoderm is recommended.  If there is any signs of redness around the borders, pustule or increase in heat then make sure you get into see a Podiatrist or GP for proper care instructions.
If there are any further questions about blister care please feel free to contact me via email aleks@sportsmedpodiatry.com.au
Also previously published on POGO Physiotherapy
---
To book with Aleks for personalised advice & treatment
BILINGA (Southern Cross University Health Clinic) | Call (07) 5589 3252 |  Wednesday 8:30 am until 12 noon
BURLEIGH HEADS (Burleigh Physiotherapy) | (07) 5535 5218 |Tuesday 8 am until 2 pm; Thursday 1 pm until 6 pm;  Friday 2pm until 5pm
BROADBEACH (Raw Therapies) | (07) 5592 1341 | Tuesday 3 pm until 6:30 pm
ROBINA (Sports & Spinal) | (07) 5689 4138 | Monday 2 pm until 6 pm; Wednesday 2 pm until 6 pm
---
Aleks Baruksopulo is a Podiatrist on the Gold Coast with a special interest in Sports & Running injuries of the feet and lower limbs, he has over 14 years of experience working in Physiotherapy & Sports Medicine Clinics and has performed over 22,500 patient consultations within this setting.
His business is called SportsMed Podiatry which consults out of Physiotherapy practices across the Gold Coast including at Broadbeach, Burleigh Heads, Robina and the SCU health clinic. More information about Aleks.
Manifesto – Aleks's Why?
---